The Tarzana Treatment Center is a fully licensed and accredited behavioral healthcare non-profit organization providing substance abuse and mental health treatment to adolescents, young adults, and adults. Established in 1972, the Tarzana Treatment Center operates a psychiatric hospital, residential and outpatient treatment centers for alcoholism and drug abuse, and family medical clinics.
The Tarzana Treatment Center's mission focuses on addressing community health care and social service needs with responsive:
• Alcoholism and drug treatment
• HIV/AIDS treatment, prevention and education
• Mental health treatment and education
• Primary outpatient and medical care
• Other areas of healthcare meeting community needs
Tarzana Treatment Center: Treatment Facilities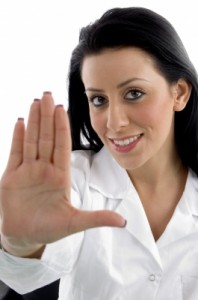 The Tarzana Treatment Center is based in Southern California with multiple facilities in Tarzana, Reseda, Northridge, Long Beach and Antelope Valley (servicing Lancaster, Palmdale, and Santa Clarita).The central Tarzana Treatment Center office is located in Tarzana, CA, and includes the most comprehensive services:
• Medical detoxification
• Residential alcohol and drug treatment
• Partial hospitalization
• Outpatient services
• Transitional and supportive housing
• Dual diagnosis
• Mental health services
• Teen and adolescent services
• Women's services
• HIV services
• Court-related services
• Domestic violence intervention
• Family services
• Outreach and community education
Tarzana Treatment Center: Treatment Programs
All patients entering the Tarzana Treatment Center receive a comprehensive assessment followed by a customized intensive treatment plan, including alcohol or drug detox, recovery goals, and discharge planning. The services provided by the Tarzana Treatment Center include:
• Alcoholism and Drug Treatment Addiction Services: This includes medical detoxification, residential rehab, and outpatient services.
• Mental Health Services: Chemical dependency, psychiatric disorders, and support as part of the HIV program and medical detoxification.
• Family Services: Extension of psychiatric and medical care, HIB support and substance abuse services to family members.
• Youth Services: Multiple treatment levels for adolescents with chemical dependency and/or emotional challenges.
• Medical Care: Comprehensive health care services at three Tarzana Treatment Center locations including San Fernando and Antelope Valleys.
• HIV Services: HIV treatment strategies and prevention programs.
• Court-Related Services: Tarzana Treatment Center works with local courts to provide approved treatment for substance abuse and response to domestic violence and anger management.
• Education: Special training and education services to businesses, schools and other organizations.
• Community Outreach, Programs & Services: Presentations at public schools, civic group meetings, healthcare facilities, universities and professional conferences and more.
• Housing & Sober Living: Tarzana Treatment Center has sober living houses for suitable individuals located in San Fernando Valley, Antelope Valley, and Long Beach.
Professionals that make up the Tarzana Treatment Center team are available 24 hours a day, seven days a week to handle clinical assessments and admissions.