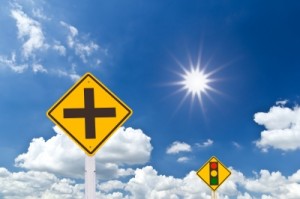 The Crossroads Treatment Centers are a network of seven rehab facilities that specialize in helping those battling opioid dependence. Crossroads Treatment Centers are located in Asheville, Greensboro, Columbia, Greenville, Atlanta, Weaverville/Tri-Cities and Northwest Georgia/Chattanooga. All locations offer patients the ability to take Methadone and Suboxone in their quest to end their addiction to opioids.
The Crossroads Treatment Centers Way
The Crossroads Treatment Centers pride themselves on providing effective opioid dependence treatment at an affordable price. The experienced professionals vow from the beginning to treat all patients with compassion and respect.
The Crossroads Treatment Centers Approach
Crossroads Treatments Centers employ a "Bio-Psycho-Social" approach to treating opioid addiction. While medication will help treat the physical aspects associated with detox and withdrawal, it isn't enough to ultimately end addiction.
Crossroads Treatment Centers focus on treating addictions to drugs such as:
• Heroin
• Morphine
• Vicodin
• Oxycontin
• Methadone
• Codeine
• Percocets
At Crossroads Treatment Centers, counseling is just as important as medication in the healing and recovery process. Counselors work together with patients to find the root cause of the addiction. The nationally-accredited programs are offered on an outpatient basis, meaning you can get the treatment you need without having to live at a 24-hour facility.
Why Choose Crossroads Treatment Centers?
Why should you or a loved one suffering with opioid addiction issues choose Crossroads Treatment Centers? Well, opioid addiction patients are all they treat; meaning their team of therapists, doctors and nurses will design a custom program that is tailored for just for you.
Their team of licensed and experienced professionals is available 24 hours a day, seven days a week, so you will never be alone on your road to recovery. The combination of medication and counseling helps their high rate of recovery success. At Crossroads Treatment Centers, your complete recovery is their number-one priority.