Promises Treatment Center is located in the heart of California with two locations in Malibu and West Los Angeles. Each Promises Treatment Center location is CARF-accredited and provides treatment for a wide variety of addictions including:
• Alcoholism
• Cocaine addiction
• Heroin addiction
• Prescription drug abuse
• Marijuana abuse
• Co-occurring disorders (dual diagnosis)
• And more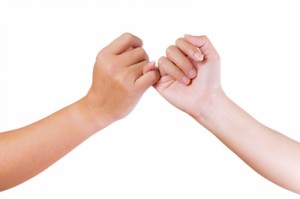 The Promises Treatment Center is also the home of the famous Malibu Model for addiction treatment, which focuses on the whole person and incorporates aspects like the home into treatment methods. The Malibu Model was the first integrative addiction treatment model offering specialized clinical services, and helped the Promises Treatment Center earn its reputation as a leader in compassionate and effective addiction treatment.
The Promise Treatment Center Facilities
The Promises Treatment Center of Malibu and the Promises Treatment Center of West Los Angeles cater towards clients with certain preferences. Outdoorsy people who like nature and scenic views of the Pacific Ocean and the Santa Monica Mountains may prefer the Malibu location, while those who prefer to stay in the city close to the beaches and shopping areas may prefer the West Los Angeles location. Regardless of the location you choose, the Promises Treatment Center focuses on providing a 'home-like,' hopeful and restorative environment to help in the addiction recovery process.
Patients enrolled at the Promises Treatment Center also have access to off-campus activities including community-based 12-Step meetings and a neighborhood gym.
Treatment Programs at The Promise Treatment Center
The Promises Treatment Center incorporates evidence-based treatment modalities into its services, including:
• Monitored detox
• Psycho-educational groups
• Stress management strategies
• Cognitive behavioral therapy (CBT)
• Equine-assisted therapy
• Dialectical behavioral therapy (DBT)
• Eye movement desensitization and reprocessing (EMDR)
• Somatic therapy
• Neurofeedback (relapse prevention)
At the Promises Treatment Center, staffs operate as role models and provide support and hope for recovering addicts. Many of the staff members have gone through recovery themselves and understand what it's like to go through a treatment program. All staff members are committed to the "Promises Promise," including comprehensive, individualized clinical care and a commitment to ongoing recovery.