No person is immune to alcoholism or drug addiction. Even Christians can suffer from drug abuse and addiction problems. Thankfully, there are Christian treatment centers that focus on Christ-centered care to help Christians recover from the grip of addiction.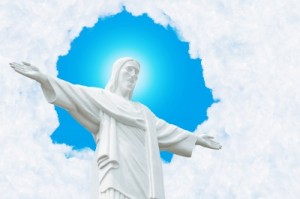 Faith-Based Treatment at Christian Treatment Centers
Christian alcohol rehab and Christian drug rehab exist to help Christians as well as anyone struggling with alcohol or drugs beat the grip of addiction. Christian treatment centers focus on addiction recovery programs centered on spiritual recovery and Biblical principles. As part of your journey in addiction recovery, expect Christian treatment centers to provide:
• Biblical counseling
• Bible studies
• Individual Christian counseling
• Group Christian counseling
• Sunday worships and prayer
Christian treatment centers embrace God as part of the addiction treatment process, and emphasize mind, body and spirit. Your Bible-based addiction treatment will also include traditional addiction treatment methods including medical detox and dual diagnosis. Many Christian treatment centers also adhere to the 12-Step philosophy and embed Biblical principles along the way.
How Christian Treatment Centers Can Help You
Christian treatment centers are open to anyone suffering from alcoholism or drug addiction. The Christian model for addiction treatment will allow you to restore your connection with God, and the healing mission will continue long after your graduation from the Christian treatment centers. You will be able to your faith and letting it guide you to a brighter world free of addiction.
Recognized Christian Treatment Centers
Some reputable Christian treatment centers according to Internet research and client testimonials include:
• Behavioral Health of the Palm Beaches in Palm Beach, FL
• Capstone Treatment Center in Searcy, AR
• The Christian Treatment Center in Greenacres, FL
Each of these Christian treatment centers offer comprehensive detox and alcohol and drug rehab programs. Alumni often follow-up with the centers and encourage incoming addicts to restore their connection with God and leave their world of addiction in the dust.