Meth addiction treatment is available to anyone struggling with an addiction to methamphetamines. Most meth addiction treatment programs are not easy to endure, but sobriety is achievable through a combination of medical and emotional support. Here, you will learn more about meth addiction treatment plans that could help you or a loved one regain control.
Meth Addiction Treatment: Detox and Withdrawal
Meth addiction treatment programs will begin with detoxification. On the positive side, patients will experience few physical symptoms while going through detox. Fatigue, cravings and increased appetite are some of the common physical symptoms.
The psychological effects that come with withdrawal can be very difficult to deal with. Some of the mental symptoms that accompany detox include:
• Paranoia
• Agitation
• Irritability
• Depression
• Suicidal Thoughts
Because the side effects can be so severe, many people abandon the detox process and return to using meth. That's why it's important to be in a meth addiction treatment program with trained and licensed medical professionals who can provide 24-hour care.
Meth Addiction Treatment Programs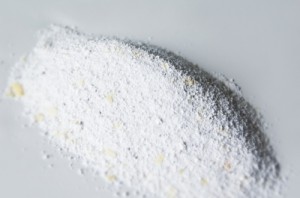 Detox is only one phase of a meth addiction treatment program. Traditional models of treatment have not proven effective for addiction to meth, and relapse is a common problem among addicts. Currently, there aren't any medications that can be prescribed for meth addiction.
Behavioral therapy is really the best and only option to help someone overcome their addiction to meth. Many professionals employ the "Matrix" model, which is a method of outpatient cognitive-based therapy. The meth addiction treatment model consists of group or individual therapy sessions, family counseling sessions and 12-step programs. Patients are also education about their addiction and cravings, and are advised to avoid situations that may trigger relapse.
Meth addiction treatment programs are still being developed and finely-tuned, so it's important not to get discouraged if your first attempt at sobriety is unsuccessful. Through the right meth addiction treatment method and personal accountability and strength, an addiction to meth can be overcome.